Multilingual website
about global education
This website aims to provide information about issues related to our globalised and interdependent world
Learn more
What is it?
Global Education enables us to understand and take action on opportunities, responsibilities and threats, which globalisation brings into focus.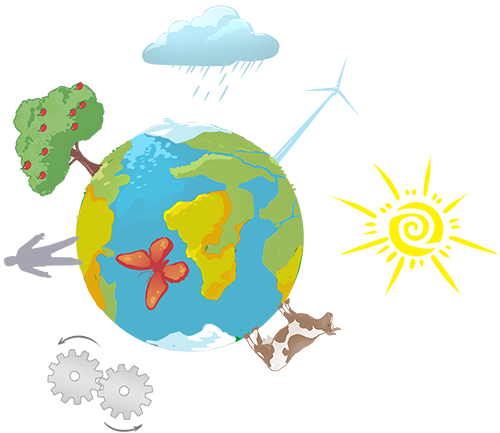 Our daily life is globalised and often it's challenging to keep up with the developments even in our personal environment. From global produced groceries to the rapidly increasing gap between rich and poor - without doubts our world is complex and diverse.
Do you want to inform yourself about global issues in a multiperspective way?
Do you want to get to know who are the winners and losers of globalisation?
Do you want to find out what you have got to do with all this?
Are you looking for possibilities to make a change in the world?
Start now and dive into global issues with monda.eu - understandable, interactive and enjoyable! It's free!
What is here?
Introduction
Find detailed information on what's behind monda.eu, the methods used within this website as well as general information on Global Education.
Did you know?
15,000
litres of water are necessary to produce 1 kg of beef
130
litres of water are necessary to produce 1 kg of carrots